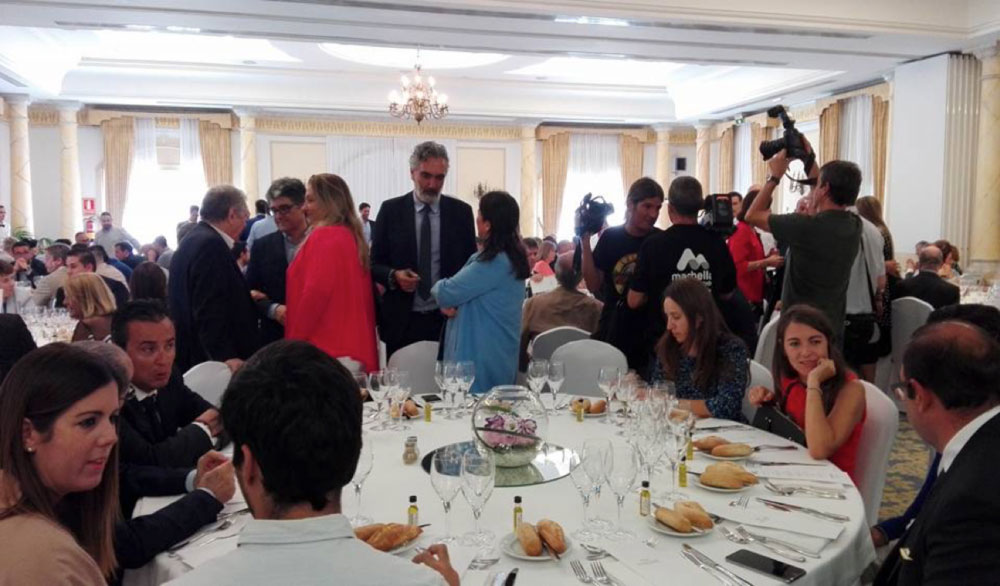 Peñarroya Group takes part in the TIC lunch with the mayor of Marbella
The Peñarroya Group was one of the companies attending the Marbella Tourism Initiatives Centre Members' Lunch, held on 28 September at the Los Monteros Hotel SPA & Golf Resort at 1.30 in the afternoon. Also present was the mayor of Marbella, José Bernal.
The event was attended by numerous movers and shakers from the tourism sector and Costa del Sol entrepreneurs, such as the Founder of the Peñarroya Group, Cristóbal Peñarroya, who attended accompanied by the President, Pepa Peñarroya, and the Managing Director of the group's Real Estate Division, Ana Maria Peñarroya.
With the title of "Marbella: Tourism challenges to consolidate an international destination" Marbella's mayor gave a presentation that addressed a range of different tourism sector issues, in confidence that the Tourism Promotion and Innovation Forum set up last August "will become a significant tool for achieving our objectives with guarantees".