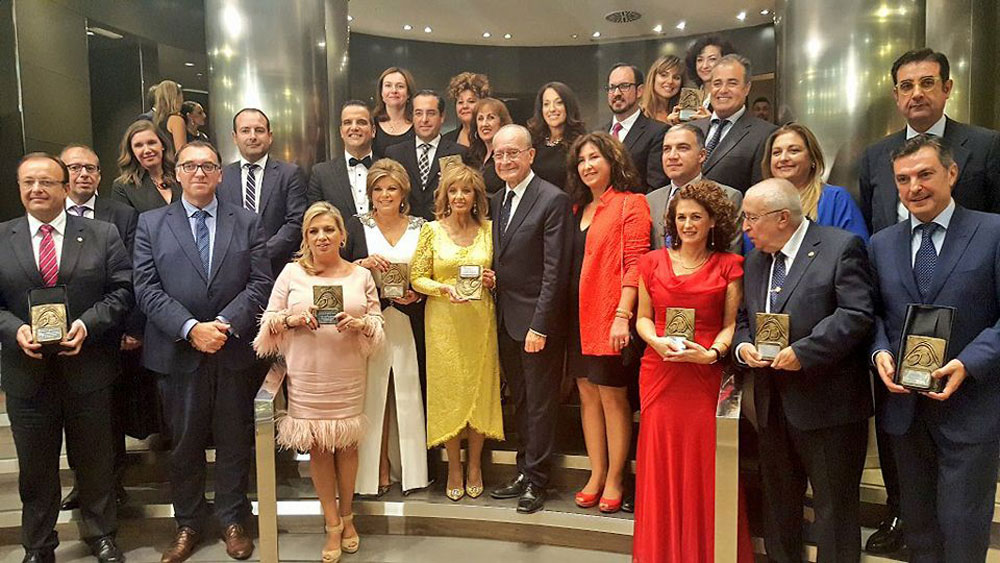 Peñarroya Group honoured by the Málaga Palacio hotel on its 50th anniversary
On the 25th of October, the AC Málaga Palacio hotel, currently associated with the North American company Marriott, celebrated its 50th anniversary with a luxury gala ball on the establishment's emblematic terrace, located on the 15th floor, attended by more than 500 guests.
This event forms part of events to mark the 50th anniversary of the hotel, which with this gala dinner wanted to acknowledge other companies and professionals that are also celebrating their 50th anniversary this year.
The Peñarroya Group was privileged to be one of the companies honoured at this corporate gala, alongside companies and professionals as well known as San Miguel, the Official Association of Corporate Graduates, Hotel Carlos V,  Cope Málaga, Cottolengo, Ateneo de Málaga, Antonio Guadamuro, Terelu Campos and Maria Teresa Campos.